Description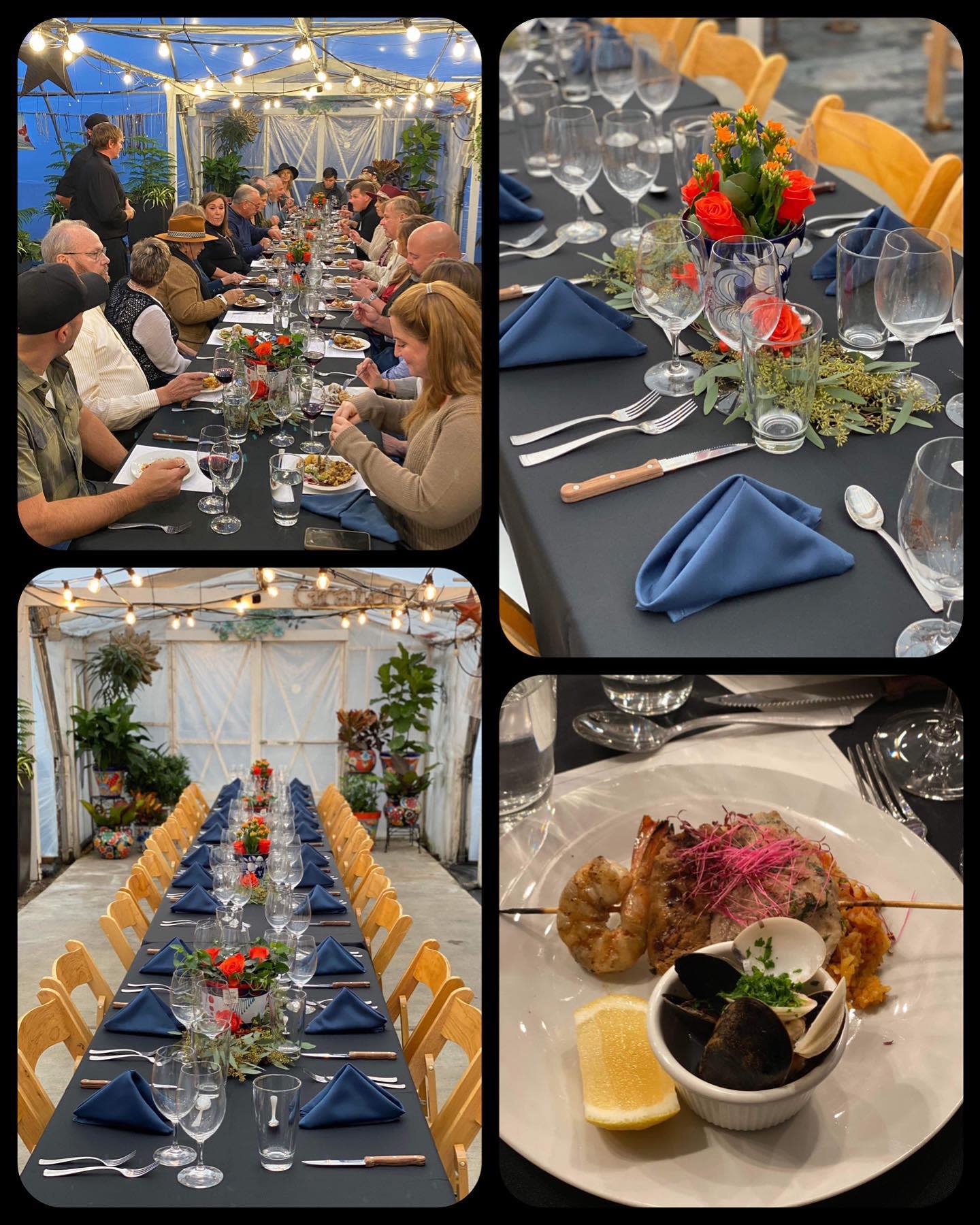 Farm to Table Dinner
Saturday, January 28, 2023
Tickets per person $130
Cocktail Hour with a 4-course Dinner Cocktails
Canapes start at 6pm
Dinner starts at 6:30pm
Italian Dinner Menu
APPETIZER Fried Squash Tortellini
Smoked Peach, Prosciutto, Mozzarella Stromboli
Fontina Caprese Skewer
SOUP Italian Wedding
ENTREE Bison Bechamel Lasagna
DESSERT Tiramisu Inspired Panna Cotta
Spend the evening enjoying cocktails, hors d'oeuvres and dinner while relaxing with your friends and family in our magicial greenhouses. Each course will be handcrafted with the best local ingredients by chefs that share the Farm to Table Vision.
What is a Farm-to-Table Dinner? The farm-to-table movement is about bringing locally grown, fresh vegetables, fruits, dairy, and meats to households and restaurants by eliminating long-distance transport of food items. Along with the benefits eating locally can bring to the environment, it is also a great way to support growers in our region, who are quite often our neighbors.
The Chef Guys Chef Tyler and Chef Shaun
Northwest Montana's Private Dining Professionals
We believe that food is an integral part of our lives and life's celebrations. Whether it's dinner with family for no other reason than to enjoy being together or it's a meal relished in celebration of one of life's special moments our goal is to enhance those experiences with meals that are as memorable as those moments. We pride ourselves in creating dining experiences that exceed your expectations and create moments of joy through every course.
Maverick's Roadhouse will be pairing each course with wine and champagne.