Description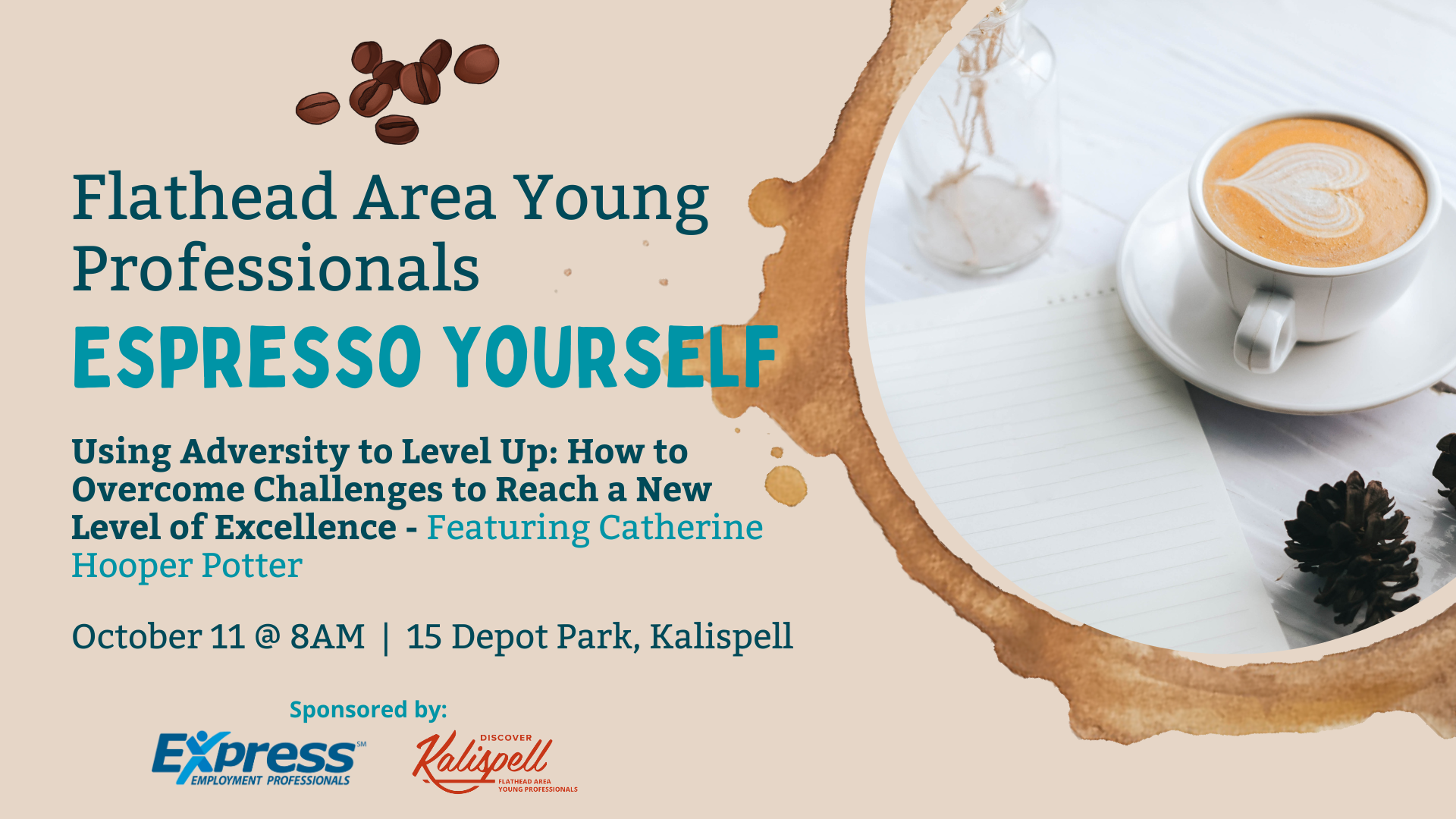 Join Flathead Area Young Professionals at October's Espresso Yourself featuring Catherine Hooper Potter.
Catherine will be discussing Using Adversity to Level Up: How to Overcome Challenges to Reach a New Level of Excellence.
Meet your speaker:
Catherine Hooper Potter is an entrepreneur, writer, and executive coach. She invested in Flathead County real estate in 2020, and transitioned to living here full time from New York. In her coaching work, Catherine specializes in painful change, loss, grief, and often the sting of shame or humiliation. Her personal story and her advice have appeared in The New York Times, The Wall Street Journal, The TODAY Show, 60 Minutes, Dateline, Glamour, Marie Claire, Vanity Fair, and Fortune Magazine.
Flathead Area Young Professionals is open to all young professionals ages 21-39 and is FREE to Discover Kalispell Chamber members & their employees. Not a chamber member? No worries- you are welcome to attend FAYP events up to two times to check it out, then you join FAYP individually OR join as a Discover Kalispell Chamber member. For more information, please contact Pilar at 406-758-5054.
Thank you to our sponsor: