Description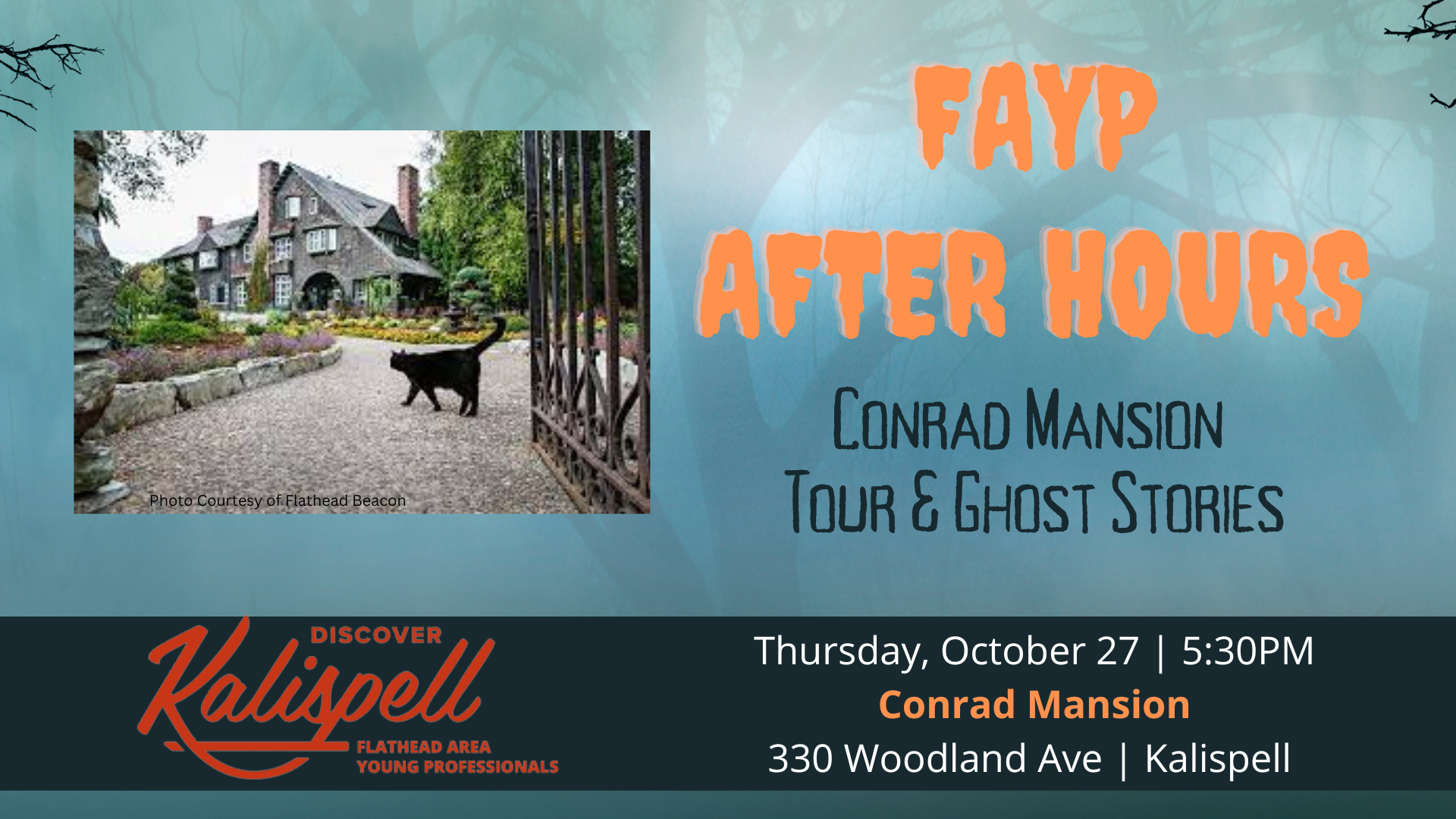 Join your Flathead Area Young Professionals at October After Hours for Ghost Stories and a Tour of Conrad Mansion. Walk the halls of the mansion and once inside a room, we will hear Conrad family ghost stories and other strange happenings that occurred in the Mansion. Who knows, maybe you'll have your own paranormal experience?
This event will be held on Oct 27 @ 5:30PM.
Cost is $26 and all proceeds go to the Conrad Mansion.
Registration is non-fundable as proceeds benefit the Conrad Mansion.
Space is limited to only 20 people - register & pay early to ensure your spot on the tour!!
Flathead Area Young Professionals is open to young professionals ages 21-39 and is FREE to Discover Kalispell Chamber members. Non-members are welcome to attend to check things out before either joining FAYP or Discover Kalispell Chamber. For more information, please reach out to Pilar at 406-758-5054.