Description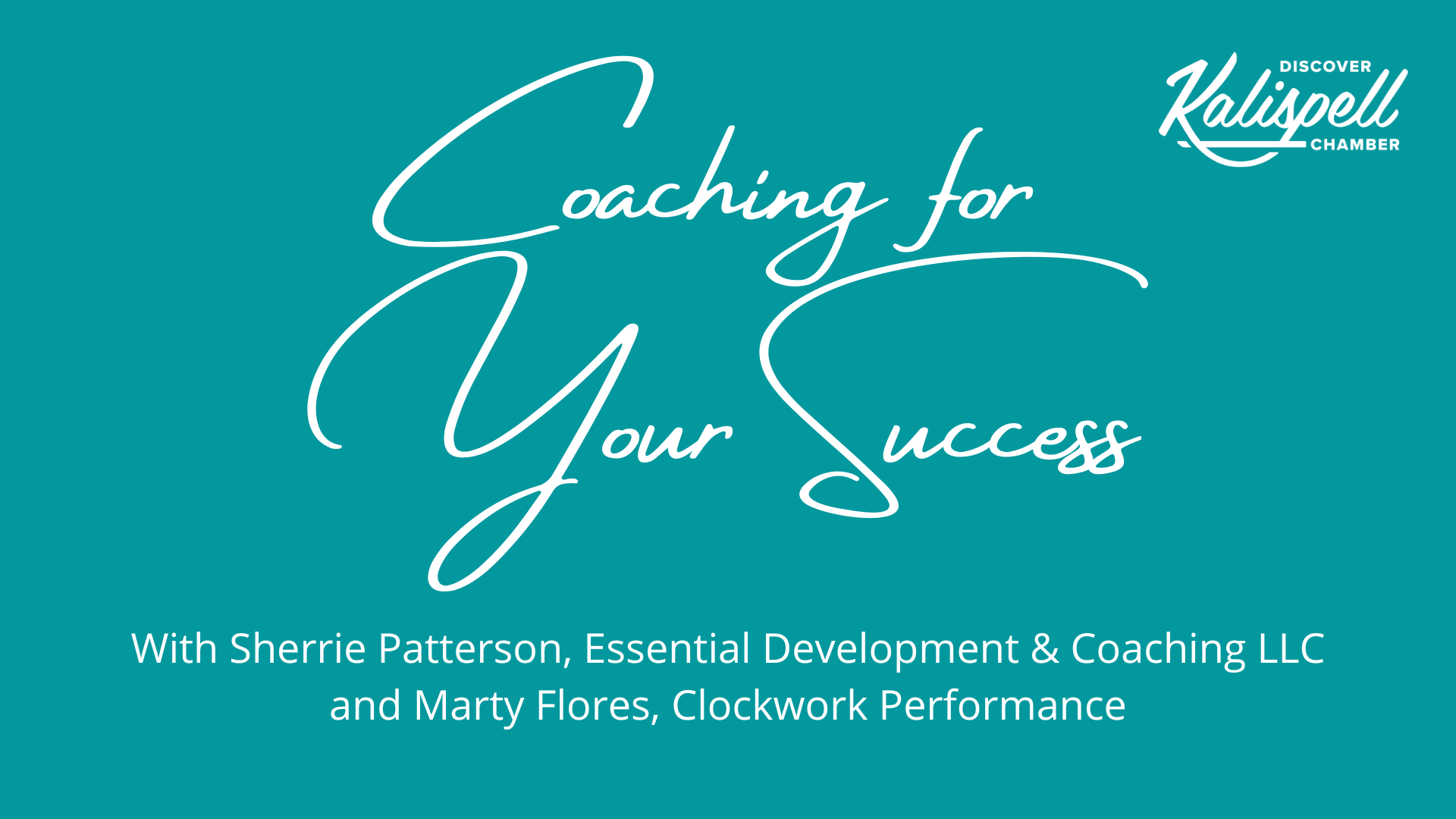 Coaching for Your Success
Are you looking for ways to accelerate your business and personal growth?
THE ABCS OF PERFORMANCE MANAGEMENT
Performance is a result of the right Behaviors. As leaders, we create Activators to prompt those Behaviors and we create Consequences as a result. Join us to learn about how we can use those tools to get the Behaviors that create performance.

All Coaching Sessions times:
12:00 - 1:00pm
Coaching Session dates:
October 21, October 26
November 11, November 16
December 9, December 14
Coaching for Your Success is available for Discover Kalispell Chamber members exclusively. If you would like more information on becoming a Chamber member, please let us know.